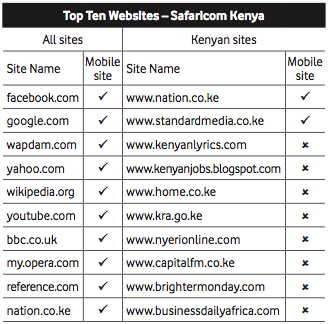 Erik Hersman unpacks Vodafone's recent research into how the internet is being used by mobile phone users in East Africa.
The following are the types of content that are most important to consumers in East Africa, according to our interviewees:

1. International entertainment news (sports, gossip, lifestyle)
2. Local news
3. Breaking news
4. Facebook (and to a lesser extent other social network tools such as Mig33, Mxit and Twitter)
5. Jobs
6. Dating (chat and relationships)
7. Religion
8. Local video/media

The reasons are that international platforms, such as Facebook, Yahoo!, BBC, CNN, Google and Wikipedia, have already been tailored to work on the most widely used data-enabled handsets. This contrasts with local content providers, many of whom have yet to tailor their websites for mobile access. In addition, local content less available at present, not as easy to license, and often cannot be reliably guaranteed as a long-term source.